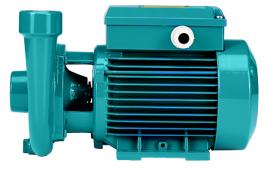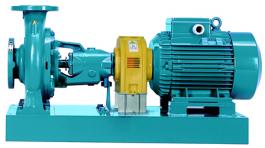 Calpeda is a company that is committed to study, to develop, to manufacture and to industrialize pumping systems. It produces of over 2,000 types of pumps with power ranging from 0.5 to 200 kW. Calpeda offers a big and specific range of pumps for a large variety of uses: domestic applications, industrial fields, groundwater, wastewater and sewage applications, for civil plants, building-service sector, agricultural and irrigation applications, swimming pools and spa baths.

An advanced turbomachinery research and development center, in collaboration with leading Italian universities and other international research centres, guarantees that Calpeda's products always encompass the latest technological advances, saving energy and safeguarding the environment. The investment in material and human resources throughout research and production makes Calpeda the leader for quality, reliability and efficiency across the world. Calpeda's quality is a part of its tradition, emanating from all of its company departments, which has resulted in product continuity, service and technical assistance, and fast delivery, all providing any application request with maximum satisfaction for the customer.

Hydra-Numatic Sales will work together with Calpeda's engineering staff to provide you with the perfect solution for your application. For more information, contact Hydra-Numatic Sales at 973-492-0181 or sales@hnscompany.com.